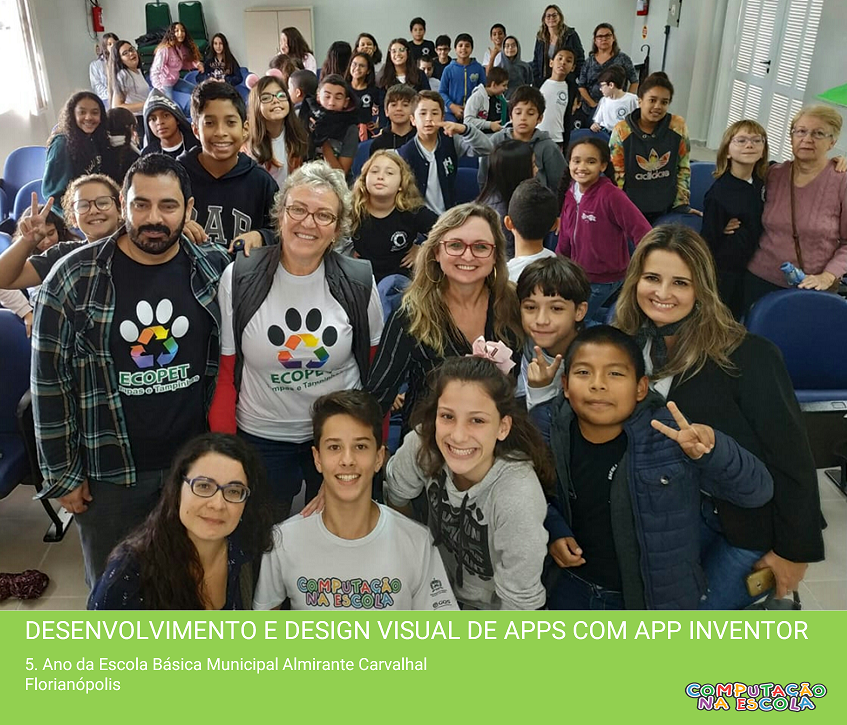 Since 2018, the teacher Suleica F. Biesdorf Kretzer has been developing pedagogical practices on sustainability in the ECOPET Júnior project, in which 5th year students develop actions in the community such as:
collecting garbage on the beach in Coqueiros
collecting plastic bottle caps  in the community and disseminating the ECOPET volunteers project, which aims at collecting plastic bootle caps that are sold for recycling and from the money castrations of abandoned animals (dogs and cats) are paid.
Continuing the actions of 2018 with the 5th year students in 2019 a new practice was added as a result of the master thesis in Education (PPGE/UFSC) of Giselle Araújo e Silva de Medeiros, an educational technology teacher of the municipal network in Florianópolis focusing on the development of mobile applications in K-12 supported by the initiative Computação na Escola/INCoD/INE/UFSC.
As part of this project the students learned basic computing and visual design concepts and applied them in the development of a mobile application to visualize ECOPET's collection points.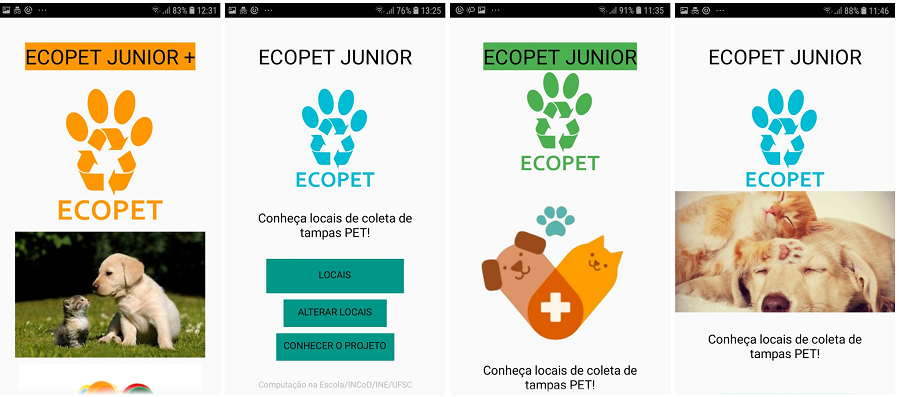 At the end of the project students presented the results at a public educational space at the IFSC, leaving the school space to integrate another educational environment. During this event, the  5th and 6th year students presented the results of the project through videos and oral presentations: students from the morning class reported on the experience of developing an app and the students from the afternoon period reported the creation of a flyer about the ECOPET project.
Students of the 9th year of the Carvalhal School, participants of the Young Programming Tutors project, contributed with programming and design knowledge to finalize the app.
Also present were the president of ECOPET organization, Lisandro Nunes Ferreira and Claire Knapp Greghi, a member of the ECOPET volunteer team.
Soon the app developed by the students will be launched!