App desenvolvido pela equipe da iniciativa  como caso exemplo de desenvolvimento de apps com Inteligência Artificial para classificação de imagens ganha menção honrosa no App of the Season Appathon organizado pela App Inventor Foundation/EUA.
App developed by the team of the initiative Computação na Escola/INCoD/INE/UFSC as an example of developing apps with Artificial Intelligence for image classification wins honorable mention in the App of the Season Appathon organized by the App Inventor Foundation/USA.
The app was developed in cooperation with LTH/UFSC and CRLAB/LACEN/SC.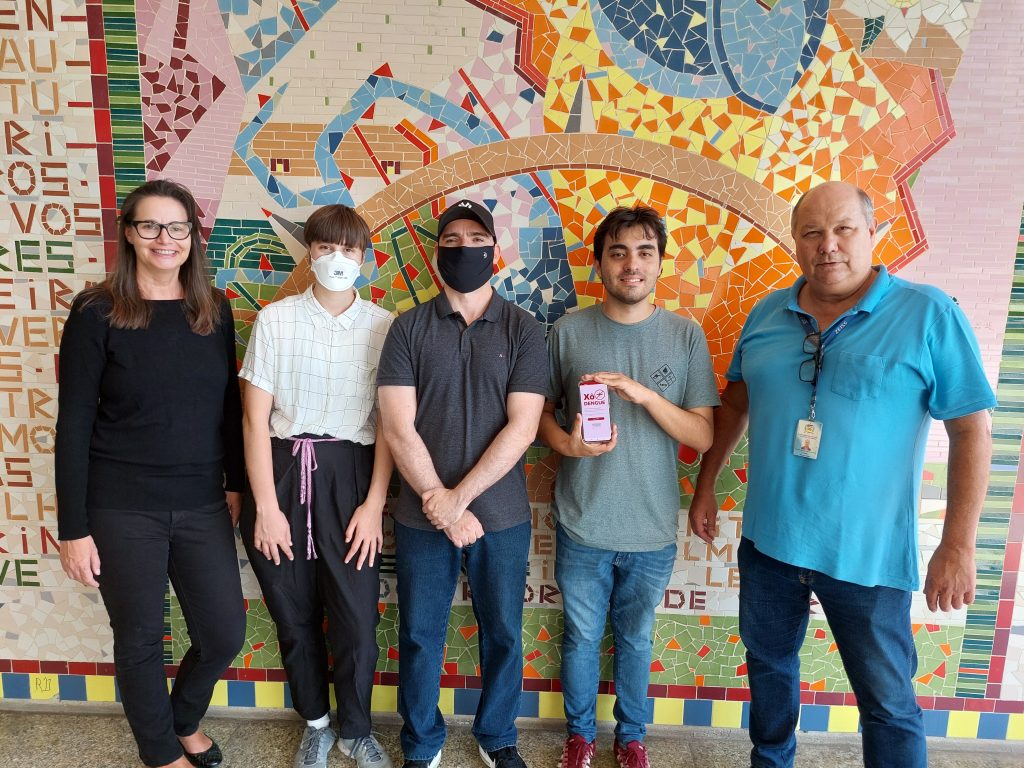 Mais informações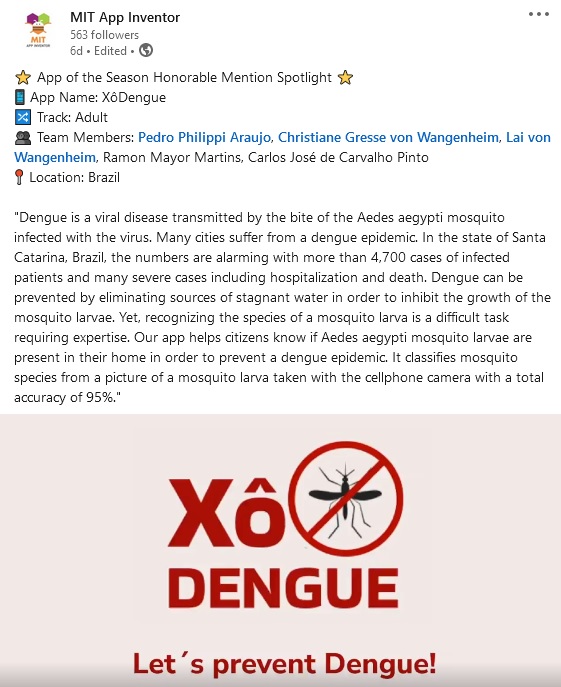 Tags:
app inventor
Appathon
Deep Learning
Dengue
Google Teachable Machine