Volunteer Mentors and Young Tutors of the Young Programming Tutors 2018 edition were received by the Computação na Escola Team in the Department of Informatics and Statistics/CTC/UFSC for an afternoon of training and integration. This is one of the first steps in the training of Young Tutors to support and disseminate computer learning in the school where they study.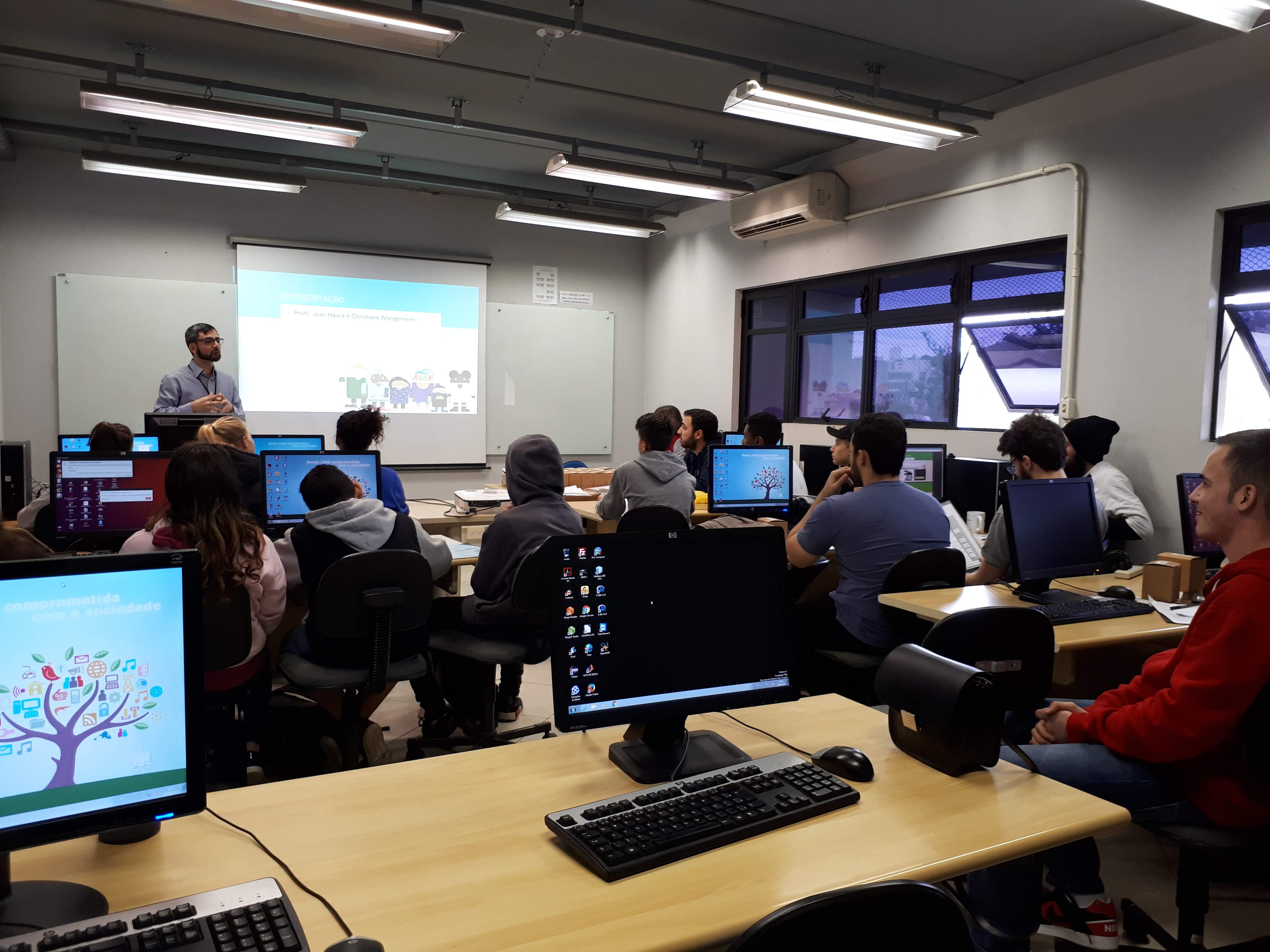 In this training, ten students from Almirante Carvalhal Elementary School , selected as Young Tutors and eight Volunteer Mentors from the sponsoring company Involves Tecnologia e Inovação , participated in an afternoon of training with technical and pedagogical content. Also participating were the school's Educational Technology teacher, who accompanies the students in the project and other teachers and students involved.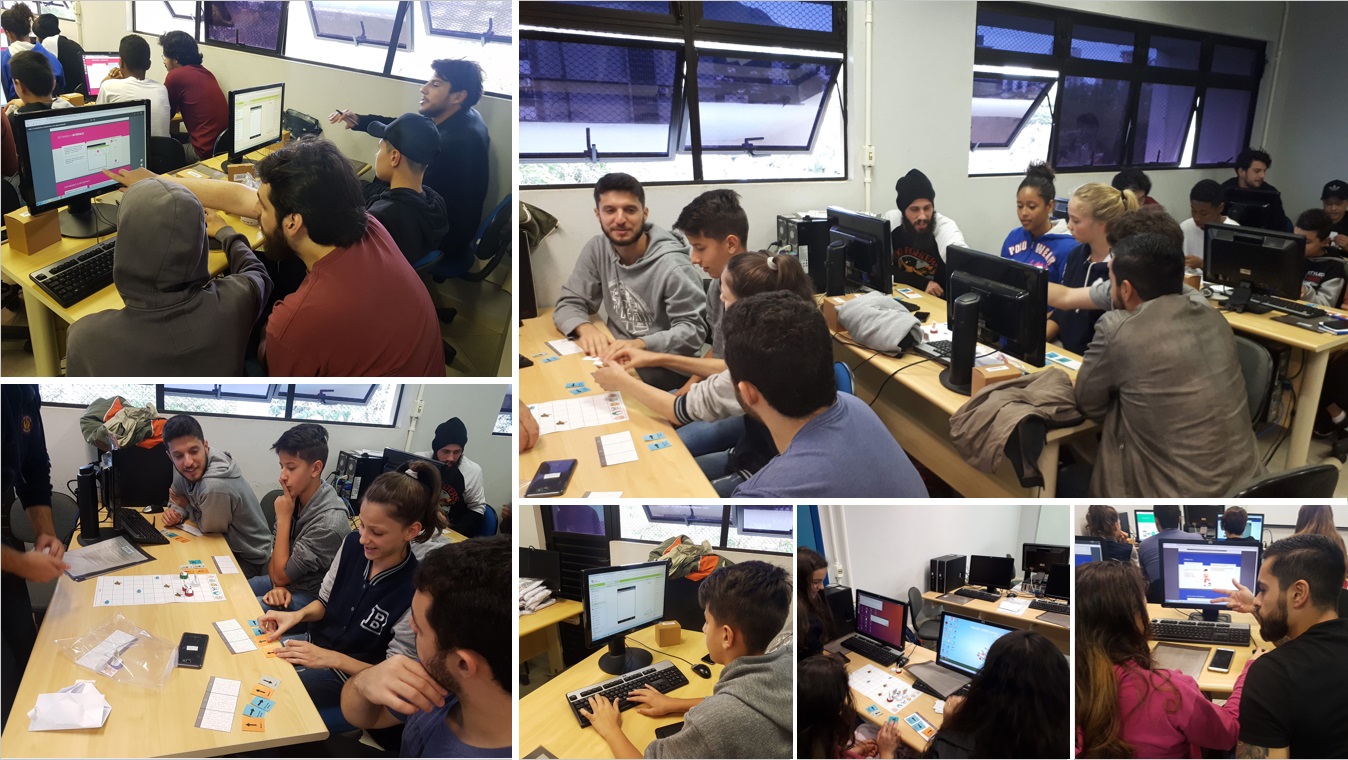 During this initial training the participants learned basic concepts of computational thinking, as well as making a first App with App Inventor.
The project is being coordinated by the Computação na Escola/INCoD/INE/UFSC, dedicated to providing all students of Basic Education with the opportunity to learn computing. This project is being sponsored by Involves Tecnologia e Inovação, a software company based in Florianópolis/SC.
Companies/organizations interested in sponsoring other projects of Young Tutors may contact the Computing in School initiative:
Telephones: (48) 3721-7380 / (48) 3721-4715 or via email: computacaonaescola@incod.ufsc.br